Customized Filter Encapsulations
Niles Bay Filtration was founded in 2021 as an innovative provider of customized filter capsules manufactured by Capsule Technologies. With over 30 years of experience in the semiconductor and industrial markets, Niles Bay Filtration is focused on providing an economical solution to the custom encapsulation of filter cartridges for filter manufacturers and filter distributors worldwide.
You supply the filter, we provide the capsule!
Features:
Capsules fit 2-inch to 40-inch length industry-standard filter cartridges
Available in clear or black for light-sensitive fluids
100% FDA approved polypropylene components
Seals either single open end (222) or double open end filters
P

roprietary thermal bonding process for positive sealing of filter cartridge

Additional connection options are also available
Two Capsule Designs Available:
Quick Connect™ Design is a supported capsule that utilizes a stationary, in-line C-clamp manifold with a 3/4" NPT connection. This allows customers to easily remove and re-install the capsule to avoid direct contact with caustic fluids.
Standard manifold is glass-filled polypropylene.  (Optional materials available.)
Flo-Thru™ Design is a standalone capsule that allows liquid to flow from one end of the filter capsule to the opposite end. Capsules are available with Flaretek or NPT connections and available in  3/4", 1/2", 3/8" and 1/4".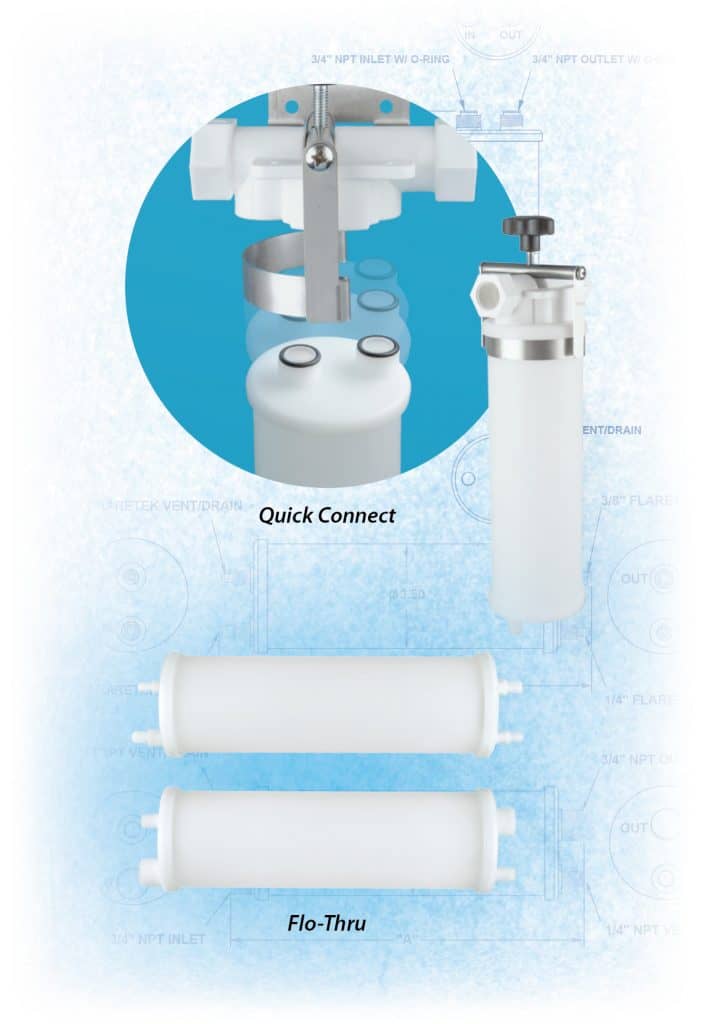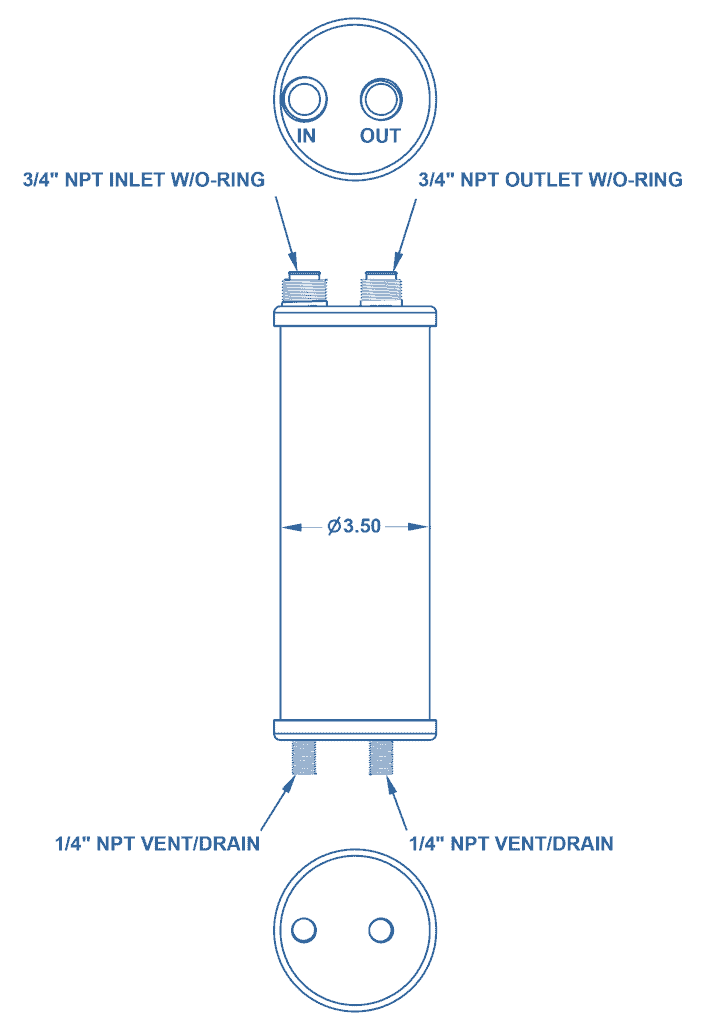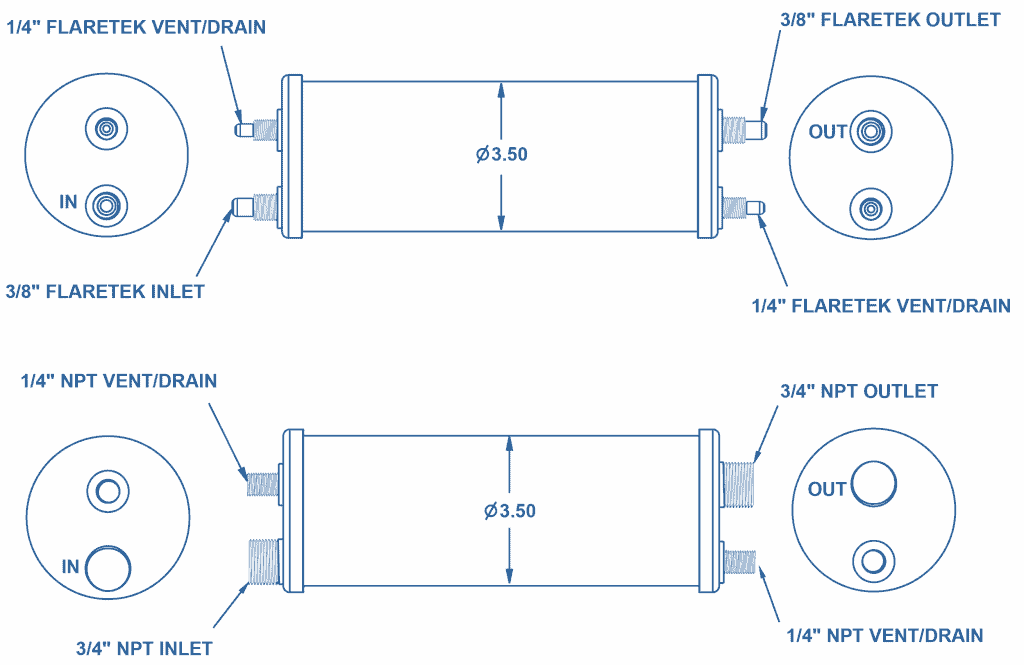 Quick Connect Options & Accessories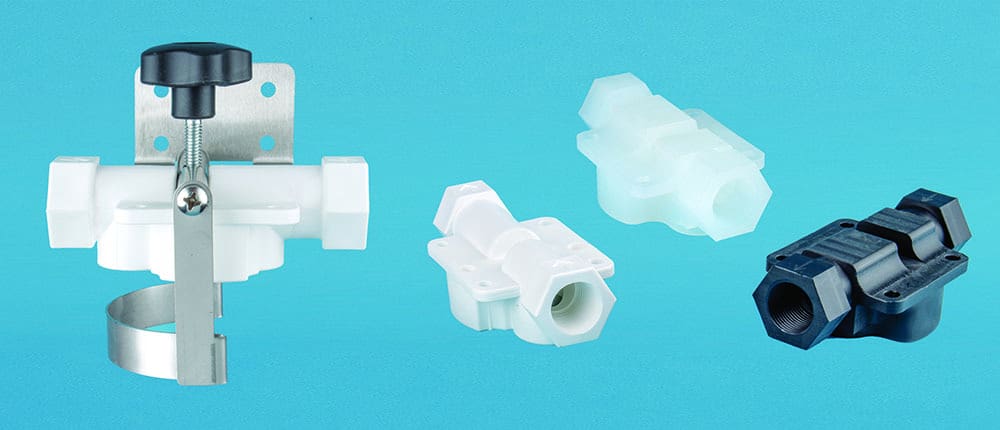 Standard manifold material is glass-filled polypropylene (A), with optional high purity virgin polypropylene (B), black polypropylene (C) and Stainless Steel (not pictured)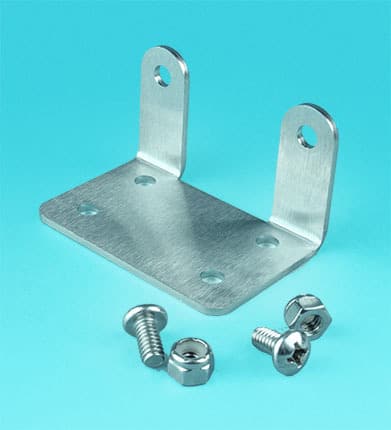 Optional Stainless Steel wall mounting bracket